Ryan Miller
October 13, 1990 – March 23, 2015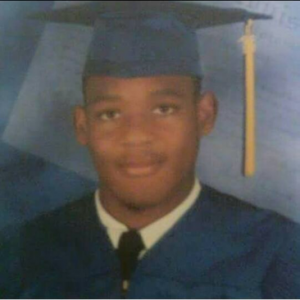 Ryan Miller was born October 13, 1990, to Rodney Williams and Pamela Miller. Ryan was the third of five children. He had two older brothers Rodney and Ronnie Miller and two younger sisters Delisha and Ervinyone Miller. Ryan was born in Harvey, Louisiana, and spent much of his life in the Carrolton and Hollygrove neighborhoods. He attended Priestley Charter School of Architecture & Construction from 2007 until his graduation in 2011. Ryan was described by those who knew him as a "happy and loving person."
On March 23, 2015, Ryan passed away at the age of just 24. Just hours before his death, Ryan told guards "he was having suicidal ideations." Ryan was, at the time of his death, an legally innocent man. 
While in high school, Ryan had many friends and dated Kim Franklin Green for three years. According to Kim, "Ryan was the life of the party." She went on to say that "Ryan made everyone he was around feel special." Ryan took Kim to The Priestly Senior Prom in 2011, a night that Kim remembered fondly, stating "Ryan was always a perfect gentleman, and made the night one I will always remember." Ryan was a big New Orleans Saints and Hornets fan. According to Ms. Green, he never made it to a Saints game but did get to see the Hornets play when he was in high school. The pair enjoyed going to the movies on the weekend. Ms. Green remembered that she "always dragged Ryan to see romance movies" and that "he really didn't care for horror movies." He loved listening to music, "anything hip-hop, rap, or R&B."  Ms. Green said what she remembers most about Ryan is that "he was always trying to move forward in life." After graduating from Priestly, Ryan did move forward when he continued his studies at Delgado Community College in New Orleans.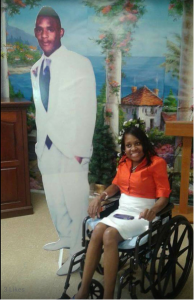 The most important people in Ryan's life were his family; especially his mother, Pamela. Pamela was diagnosed with cancer while Ryan was in high school and despite her diagnosis, worked as many as three jobs to provide for Ryan and his siblings. Pamela raised her children to have a similar work ethic. According to Ms. Green, Ryan worked with his mother at Piccadilly while he was in high school and nearly all of his siblings worked there at some point. The cafeteria restaurant was a  family business of sorts for the Miller's. The restaurant was an extended family to the Miller's and his co-workers at Piccadilly were all invited to Ryan's funeral, many came to mourn with the family. According to Ms. Green, Ryan was especially close with his youngest sister Ervinyone or Yonnie. Ryan was always supportive of Yonnie's goals and was "always doing his best to help her." Pamela was always vocal in her pride for her children. She was especially proud that all of her children graduated high school. Shortly after Ryan's death and after Yonnie graduated Pamela wrote on Facebook, "[A]ll five of them have graduated high school[;] what am I going to do now[?] I am a proud mom. [O]h I love them so much."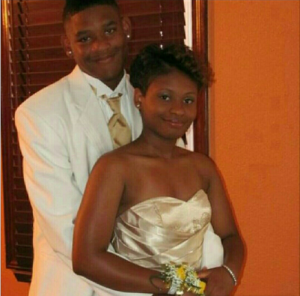 After Ryan's death his family was overcome with grief. In February 2016, Pamela, along with Ryan's father Rodney, filed a wrongful death lawsuit naming the Orleans Parish Sheriff as defendant. According to reports, the lawsuit claims Ryan's death "was disturbing and unavoidable" and cited the Orleans Sheriff's "long history of in-custody deaths at OPP." In June 2017, more than two years after Ryan's death, the Orleans Parish Sheriff settled the federal lawsuit out of court for an undisclosed settlement. Unfortunately, Ryan's mother did not get to see justice served in her son's case. On February 9, 2016, Pamela Miller lost her battle with cancer. Shortly before she passed, Pamela posted a picture of herself with a cardboard cutout of Ryan with the caption "[S]eems like just yesterday God knows he's well missed I love you son."
Author: Kyle Stadtlander
Sources:
Times Picayune Obituaries, Ryan Miller,

https://obits.nola.com/obituaries/nola/obituary.aspx?n=ryan-miller&pid=174536162&fhid=25202

(hereafter Ryan Obituary).

October 18, 2019, Interview of Kim Franklin Green (hereafter Green Interview).

USA Today, OPSO: Inmate suicide under investigation, 03/24/2015,

https://www.usatoday.com/story/news/2015/03/24/opso-inmate-suicide-under-investigation/70373424/

(hereafter USA Today Article).

Orleans Parish Sheriff's Office, Docket Master, Ryan Miller,

http://www.opcso.org/index.php?option=com_wrapper&view=wrapper&Itemid=738

(hereafter Docket Master).

Daily Beast, Messer, Officials 'Ignored' Dying Man's Cries for Help as Latest 'Tragic Death' at Infamous Jail, 09/05/18;

https://www.thedailybeast.com/officials-ignored-dying-mans-cries-for-help-as-latest-tragic-death-at-infamous-jail?ref=scroll

(hereafter Daily Beast Article).

Facebook, Pamela P. Miller,

https://www.facebook.com/profile.php?id=100009139755005

(hereafter Pamela Facebook).

Times Picayune, Mustain, Lawsuit: New Orleans deputies called suicidal inmate 'rapist and pedophile,' left him alone for hours before jailhouse hanging, 03/13/2016, 

https://www.nola.com/news/article_61f329fb-d71f-586c-98f8-da6dd8b97ae3.html

(hereafter Lawsuit Article).

Times Picayune, Obituaries, Pamela Miller,

https://obits.nola.com/obituaries/nola/obituary.aspx?n=pamela-petrina-miller&pid=177728929&fhid=4442

.