Paul Willis
February 7, 1953 – 2004
Paul Willis was born on February 7, 1953, and died at 51 years old in 2004. Unfortunately, there is not too much we know about Paul during his lifetime. Online searches through various resources tend to only provide where Paul went astray in his life. However, one's mistakes do not define a person; there was more to Paul's life. Without knowledge of Paul's upbringing, family life, or personality, one can only theorize what he was like as a person. This narrative will hopefully shed some light on what Paul might have been like during his time with us.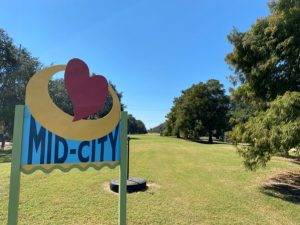 Paul grew up in the mid-1950s and the 1960s. In 1969 during the Vietnam War, he would have been 16 years old. Perhaps he would have been drafted into the war if only he were a few years older. Still, there is the unknown: where was he born? What culture was he entrenched in during his childhood? How many siblings did he have? Was he an only child? Such facts may provide bounds of insight into how Paul became the person he was. We know that Paul was a white man who spent at least the last 18 years of his 51 years of life in New Orleans. During that time, he lived with his wife, Cheryl, in mid-city New Orleans at a rental home.
Perhaps during Paul's time in New Orleans, he enjoyed going to Mardi Gras parades and catching plastic Mardi Gras beads with his family and friends. Maybe in 1984, he stopped by the Louisiana's World Exposition. Maybe he even took one of the memorable and scary trips across the Mississippi River on the Mississippi Aerial River Transit. We know that Paul and his wife Cheryl lived in a mid-city home near South Jefferson Davis Parkway, now Norman C. Francis Parkway, for 18 years. Perhaps they raised children in this house who may have attended some of the nearby schools. It is possible Paul grew up and went to school in this neighborhood.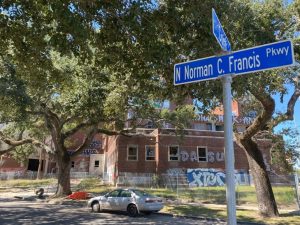 Living in Mid City New Orleans provokes the image that Paul and Cheryl may have spent time together outside on the weekends, taking casual strolls through the neighborhood or nearby parks. Maybe Paul woke up early every Sunday to spend time fishing in Bayou St. John. Later in the evening, maybe the Willis family would get together to peel boiled crawfish and watch a Saints or LSU game. Maybe Paul was interested in the music scene and was a festivalgoer at Jazz Fest or French Quarter Festival. Did he listen to traditional New Orleans artists at the time like Professor Longhair, Allen Toussaint, or Fats Domino?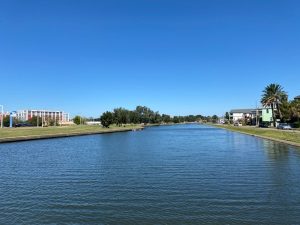 In thinking about the abrupt end to his life, only a day before his pretrial motion, the question comes to mind how Mr. Willis got to this point. It is saddening to think how Paul died so suddenly from a ruptured peptic ulcer. It is devastating to think he had no time to say goodbye to his wife or other family members.
Paul may have been involved in troubling life situations. Despite Paul's circumstances prior to his death, there is cause to have empathy for someone like him. Everyone can likely think of someone right now in a negative situation who needs help, and this very well could have been Paul. At the end of the day, one must still remember the positive contributions such people have made to their community.
Author: Bridget Wallis
SOURCE
https://www.myneworleans.com/rose-from-south-africa/
https://www.verylocal.com/1984-worlds-fair/20406/.
Tara Young. Murder suspect dies in prison. Ruptured ulcer killed man, coroner says. (2004) The Times-Picayune Publishing Corporation.
Picture 1: Bayou St. John. Picture 2: Mid-City sign near corner of Conti and N. Norman C. Francis Pkwy.
The abandoned Lindy Boggs- a dilapidated former hospital left in ruins after Katrina which continues to deteriorate. Open from 1920-2005. See also, https://midcitymessenger.com/2021/03/11/renovation-plans-for-the-former-lindy-boggs-hospital-stall-in-pandemic-as-owners-struggle-to-clean-up-the-site/.