Guy Earnest Zarzana
February 14, 1961 – January 3, 2008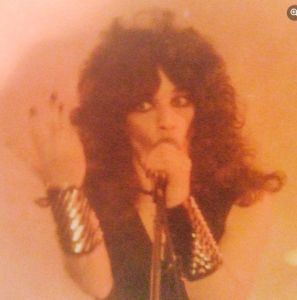 Guy Zarzana was born on February 14, 1961, in New York, New York. There is little information about how he spent his childhood, but as a young adult Guy's life was full of love and music. Guy had three sisters: Sherry-Ann, Dawn, and Denise Zarzana. They loved their brother dearly and all have beautiful families of their own. 
Guy is also remembered by his bandmates: Frank Petrello, Richard Herschlag, and Dan Seitler. The four made up the band Zarzana, later renamed Hard Attack, and Guy was their song writer and lead singer. From the late 1980s to 2005 these four men lived as rock stars in New York City. Frank Petrello, the band's guitarist, spent some time studying at Juilliard and is now a railroad engineer. Richard Herschlag, the band's bass player, graduated from Princeton University with a Bachelor of Science in Engineering. He is now the CEO of a structural engineering company based in New Jersey. While I could not find any information on the band's drummer, Dan Seitler, he is in a lot of the band's pictures, and I can imagine they are just as close with him. 
I spoke briefly with Mr. Herschlag through Facebook messenger. He told me that he had written a story and started getting a movie together memorializing the life of his friend, Guy Zarzana. Mr. Herschlag was not able to get me the story before the deadline; but I was able to find a video tribute to Guy Zarzana created by his former bandmates and later posted on YouTube by guitarist Frank Petrello. In the video, Guy was described as charismatic, loving, and "all life." Bandmates believed had he been born into different circumstances, he could have been someone of great impact because "he had that kind of mind." His songwriting and stage presence were said to come from his soul. Guy had a beautiful voice and energetic presence. His bandmates made sure to remember him as he was: A passionate friend. He remained close to his bandmates until the very end. The band's last album was released in 2005, just three years before Guy passed away.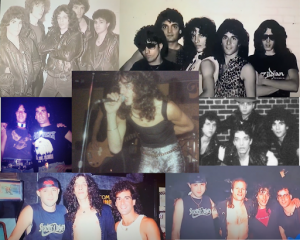 Guy's soulful songwriting demonstrates not only a love for music and his friends; but also a love for a woman named Elizabeth. In 1987, Zarzana was featured on City Record Volume 1. The song was "I Know You Love Me (Elizabeth's Song)." In "Elizabeth's Song," Guy sings, "When I met you, I think my heart skipped a beat…. Now that I have you I ain't never gonna let you go. And the tears we spent together will only help our love to grow." 
Guy and Elizabeth lived together in Queens, New York for at least a decade. I can imagine that the years they spent together were full of passion and excitement. It is clear from his words that this woman meant the world to him at some point in his life. Unfortunately, Elizabeth passed away in 2020, so she cannot speak on her experiences with him. 
After leaving New York in 1995, Guy spent some time in Florida before moving to New Orleans. It is unclear why Guy moved to New Orleans. Maybe as an artist he was drawn to the culture of New Orleans or the thrill of the "Big Easy." Guy lived close to downtown; an area oozing with art and culture. The perfect place for a soulful musician. Even with his legal troubles, however, his life was so much more than that. His life still matters. He was a brother, a friend, a lover, and an artist. His life, his mind, his voice brought people together in love; and that is what he should be remembered for. 
Author: Charelle Lett
Sources:
Correspondence, Richard Herschlag, Fall 2022
Places where Guy and Elizabeth lived together: