Clarence Webb Jr.
July 1951- March 30, 2005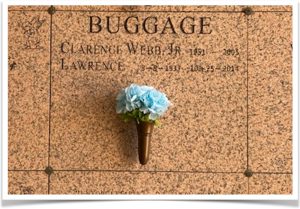 Clarence Webb Jr. was born in July of 1951 in New Orleans, Louisiana to parents, Emend McGee Buggage and Clarence Webb Sr. Clarence's grandmother on his mom's side, Ms. Rosa McGee, was alive when he was born. Clarence also had a host of siblings including one brother, Bilal Mahdi, and five sisters, Debrah Cooper, Roxann Webb, Stephanie Webb Bickman, Kim Webb, and Samantha Webb. Since his passing most of Mr. Webb Jr.'s family that he grew up with has since passed as well.
Clarence Webb Jr. was a black man born in the early 1950's. During that time, President Truman, without the consent of Congress, committed the United States to the Korean War. When Clarence was just three years old, the landmark Supreme Court case Brown v. Board of Education of Topeka, Kansas was handed down in May of 1954. It is likely that Mr. Webb attended the local public school in his neighborhood. Nevertheless, as a young black male in Southern Louisiana, who lived through the Civil Rights movement, it is unimaginable that Clarence didn't experience racism on some level.
Although I researched websites such as Lexis Nexis, Public Records, Facebook, and Docketbird, public records on Mr. Webb Jr. were quite limited. I used the archives for local newspapers including The Times Picayune and The New Orleans Advocate. These searches yielded two articles pertaining to the death of Mr. Webb Jr. They stated the cause and location of his death. Nonetheless, after an extensive True People Search inquiry for the surviving family members listed in the articles, I was finally able to, albeit briefly, speak with a surviving family member of Mr. Webb Jr.
Clarence Nero, a surviving son of Mr. Webb Jr., reiterated the contents of the article. Mr. Nero recalled that his father was not the only incarcerated person who was sick near the time of his father's passing. Mr. Nero recounted that his father and several other incarcerated people were sick with bacterial phenomena and tuberculosis around the same time. Tuberculosis was also a prevailing issue in Orleans Parish Prison at the time of Mr. Webb Jr.'s death. Mr. Nero detailed that the authorities tested his father for tuberculosis, which was negative, however proper medical attention past this was never provided. So much so that Mr. Webb Jr. contacted a sister of his for help declaring a need for medical attention. As is all too common, despite his family's efforts, aid for Mr. Webb Jr. did not come until it was too late.
A string of deaths surrounded Orleans Parish Prison at the time of Mr. Webb Jr.'s passing in 2005. On February 28, 2005, John E. Scott Jr., who was 24 years old and incarcerated in Orleans Parish Prison, died of tuberculosis. The next day, Mr. Webb Jr. was booked into Orleans Parish Prison. Less than two weeks later, Deputy Sheriff Carolyn Denis Brown, a mother of three, died of pneumonia. Mr. Webb Jr. died in Charity Hospital on March 30, 2005, the same day a local rally was held at Tulane Avenue and South Broad Street protesting Mr. Scott's death. Less than two months after Mr. Webb Jr.'s death, another incarcerated person died of kidney failure.
Mr. Webb Jr.'s cause of death, bacterial pneumonia, is not only preventable but treatable. Bacterial pneumonia is classified based on where it is acquired. When the disease is not acquired in a hospital it is known as community-acquired pneumonia which can be caught by breathing in respiratory droplets from coughs or sneezes, or by skin-to-skin contact. Bacterial pneumonia in and of itself is not contagious, but the infection that caused bacterial pneumonia is contagious. Much like Covid-19, it can spread through coughs, sneezes, and the contamination of objects.
Through my very short conversation with Mr. Nero, Mr. Webb Jr. seems to have had a strong sense of community and family surrounding him. From what we know Clarence did have family members, who did their best to look out for him while he was incarcerated and who were zealous advocates on his behalf from the outside.
Although research on Clarence Webb Jr. proved to be an uphill battle, it should be noted that the community did not take his or the other string of deaths surrounding Orleans Parish Prisons lightly. Mr. Webb Jr.'s story made it into the news cycle via local newspapers for three straight months.
At the time of his death, Clarence was a husband, a father, a son, a stepson, a brother, and a grandfather. Clarence passed away at the young age of 53, five months before Hurricane Katrina ravaged the city, leaving at that time five sons, five sisters, five grandchildren, one daughter, and one brother.
Author: Brianna Walker
SOURCES
"Webb, Clarence Jr." The Times-Picayune (New Orleans, LA), April 4, 2005, p1
Ussery, Bob "Prison Inmate Dies in Hospital-Another Fell Fatally Ill in Late February",The Times-Picayune (New Orleans, LA), March 31, 2005, p. 1
Filosa, Gwen, "Medical Experts Give Jail Clean Bill." The Times-Picayune (New Orleans, LA), May 11, 2005 B-1-3
"Metro Briefs." The Times-Picayune (New Orleans, LA), March 31, 2005, p. 3