Desmond "Plucky" Guild
1993 – June 19, 2020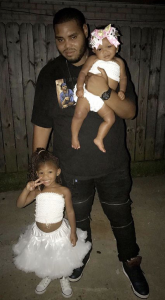 Desmond Guild was the type of man who never really smiled. He acted as if it pained him to smile, but when he smiled, he lit up the room. His family paints a picture of a man who was loving, respectful, and kind. Desmond Guild was a New Orleans native from the 7th ward but spent the majority of his time in the 9th ward with his brothers in-law. Desmond was one of three children between Ramona and Raymond Guild. Desmond had a blended family with two half siblings. He grew up in the 7th ward, specifically the St. Bernard Projects. Desmond was lovingly referred to as "Plucky". His sister, Chiquita Guild states: "We first started to call him Plucky because he had big ears, but through the years, we called him Plucky".
Desmond attended various local schools such as Booker T. Washington, Miller-McCall, ReNew and Edna Carr. Unfortunately, Desmond was not able to finish his senior year due to incarceration. Desmond played football and participated in band. His love of sports and music continued throughout his life.
Desmond Guild worked at Sewage and Labor as a laborer. It is not specified exactly what his role was, but he worked with piping. When he was not spending quality time with his family, he was all about his money, providing for his family, and religiously watching football. He loved not just the game of football, but sports in general. He was known to wear many sports jerseys, including football, basketball, or baseball jerseys. In pictures, as previously described, he never smiled. His Instagram profile is filled with stoic pictures of Desmond in blue, black and red apparel with his the newest Jordan 7s (Nike shoe collection by Michael Jordan). He was referred to as a "sneaker-head". He would wait in massive lines for the newest Jordans for himself and his daughters.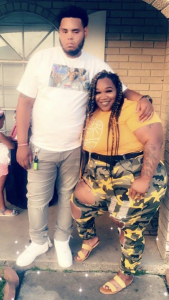 Plucky's sister and girlfriends described him as a "sweet guy, a good father" and "very respectful." He was a "quiet man" who loved to provide for his family, even if it meant him not buying things for himself. His partner jokes that he was stingy and she always had to coerce him to buy things for himself. Wholeheartedly, he was described as a selfless man who valued his loved ones. His sister, Chiquita, said, "he always facilitated family events from BBQs to parties". He made sure that his family always had an opportunity to connect and meet up.
His partner described a day where she was unable to bring their children to park and Desmond willingly took them, but the kids gave him a hard time. His daughter said he was not like their mom and that they knew they could get away with more things. His partner lovingly laughed as she recalled this particular memory with Desmond. Desmond later admitted to his partner that he loved taking his girls out, even if they gave him a hard time. His partner states that Desmond demonstrated strong values for his girls. She refers to him as a "girl dad". He had a special and unwavering bond with his daughters. He wanted the best for his daughters. She recalls moments when Desmond never wanted his daughters to see their mother defeated. That is what she holds close to her heart as she continues to raise their children to be strong, Black women, who do not recoil in the face of fear.
Desmond leaves behind two daughters, Image and Dis'Nei, who were six and three at the time of their dad's passing. He and his girlfriend had planned to get married in September 2020. They had already paid for the hall and began to plan the events. Unfortunately, Desmond died June 19, 2020 at the age of 27.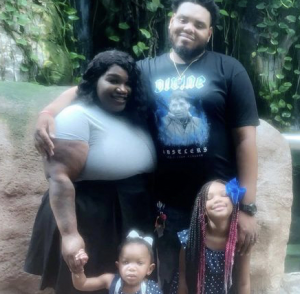 Desmond "Plucky" Guild leaves behind a big family who truly misses him. His strong love and value for his family will truly be remembered and not forgotten. He was a son, a brother, a father, a friend, and a member of the New Orleans Community. His death is devastating to his community and a loss. On the day of his death, his partner remembers speaking to him because she was bringing their daughters for visitation. She describes the hurt that she was not directly contacted, but the news of his death was delivered by a close friend. She states how she attempted to make sense of his death because the stories about his death have constantly changed. She is still heartbroken, but states she remains strong for her daughters. She knows his legacy will continue through his young daughters, who will be strong Black women in their community.
Author: Alexis Chapital