Colby George Crawford
January 14, 1994 – February 22, 2017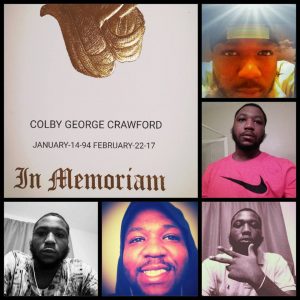 Born January 14, 1994, Colby resided in the New Orleans area with his family. Colby spent time with his mother Celette, step-father Paul, and three sisters, Cassie, Casey, and Courtney growing up. However, Colby suffered from bipolar disorder, schizophrenia, substance abuse disorder, and suicidal ideation. Despite his troubles, Colby was a "much loved…member of his family." Further, Colby's former attorney describes Colby as a "really sweet guy" who loved Instagram.
The incident that led to Colby's last arrest occurred at his family's home in New Orleans's Gentilly neighborhood on May 2, 2016. After a verbal altercation between Colby and his mother and sister regarding Colby's drug use in the home, Colby became frustrated and a physical altercation ensued. Colby fled the home but was later picked up by police. Colby had only recently been released from mental health treatment at Greenbrier Psychiatric Hospital in Covington, Louisiana (now Covington Behavioral Health Hospital).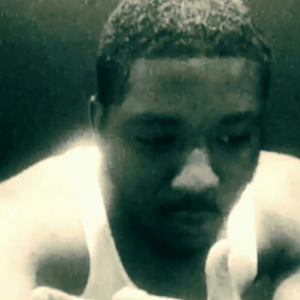 After arriving at OJC, Colby, aware he was experiencing a mental health lapse, requested he be placed in a psychiatric unit. Medical staff noted that Colby experienced symptoms, such as seeing spirits, insomnia, and anxiety while off his medications. Staff prescribed Colby medication and transferred him to a psychiatric unit at a different correctional facility, Elayn Hunt Correctional Center in Baton Rouge.
During his two-month stay at Hunt, Colby took medication and participated in therapy. His condition improved. Before he completed his recommended treatment, however, prison officials transferred Colby back to OJC. This premature transfer allegedly occurred as a punishment for minor rule violations while at Hunt. In contravention of standard procedures, according to court documents, OJC officials skipped placing Colby in a special care unit. They instead placed him in segregation, also known as solitary confinement, for twenty days and then moved him into the general jail population.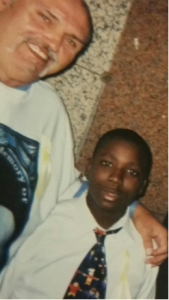 Shortly after Colby's entrance into general population, his condition, again, deteriorated. Jail officials scheduled a follow-up appointment with him ten to twelve weeks out. Approximately 10 months after his initial arrest, Colby passed away, despite jail authorities allegedly seeing Colby ingesting drugs via security camera. 
Colby's death is all the more tragic because it occurred during a period of federal court oversight of the jail. As early as 2009, the Department of Justice found that the jail (formerly Orleans Parish Prison) "fail[ed] to provide inmates with adequate mental health care that complies with constitutional standards." Further findings in 2012 buttressed the federal government's concerns that the jail acted with deliberate indifference towards inmates. These findings and a class-action lawsuit led a federal judge in 2013 to institute a consent decree aimed at improving conditions at the jail. Colby's death four years later, in 2017, makes clear that jail officials had still not lived up to the consent decree's standards.
Author: Curtis Case
Sources:
Inmate, 23, who died in Orleans Parish jail Wednesday identified, Emily Lane, NOLA.com (Feb. 23, 2017, 11:35 PM), https://www.nola.com/news/crime_police/article_985888c0-0b63-5878-b762-1869ed959ff6.html.

For source information for this paragraph, see Criminal District Court Docket Master, Orleans Parish Sheriff's Office, http://www.opcso.org/index.php?option=com_wrapper&view=wrapper&Itemid=738 and search "Colby Crawford."

Phone conversation with Karen Orzechowski, Former Public Defender, Oct. 14, 2019.

Complaint, Cellette (sic) Crawford v. Marlin N. Gusman et al., Case 2:17-cv-13397 (E.D. La. Nov. 27, 2017) (hereinafter "Complaint").

NOPD Police Report, May 2, 2016 (on file with author).